Huge boost for Adiona from world's biggest insurance conference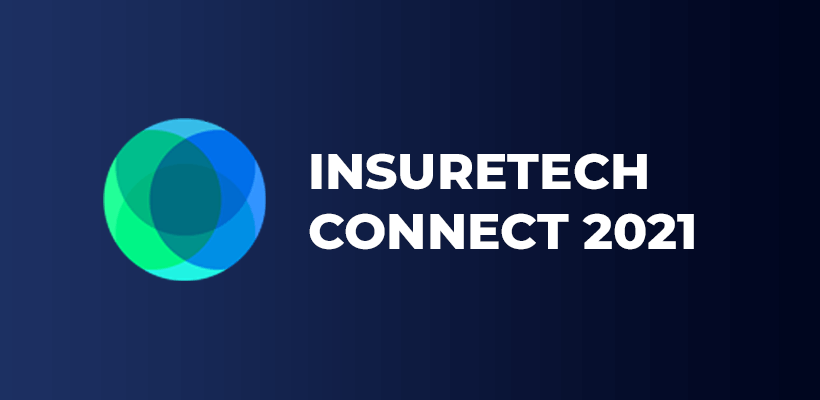 Having finally emerged from stealth mode for our September launch at London's Royal Automobile Club, the Adiona team moved up a gear and travelled to the US to pitch our solution to everyone including Apple, Microsoft and Guy Carpenter.
This trip was all part of Insuretech Connect 2021 – the world's largest gathering of insurance entrepreneurs, investors and incumbents. For three days in Las Vegas, the industry showcased new innovations to learn how to increase productivity and reduce costs.
Most beneficial to us were the fantastic networking opportunities. We set up an Adiona hub to host meetings and discussions, and a separate media suite for press briefings, investor presentations and, of course, to showcase our solution.
Adiona's pricing technology and real-time integration with our platform partner, Duck Creek, was a particular hit with viewers. Channelling Apple, we demonstrated how complex technology can look so simple when streamlined.
Duck Creek later shared a stage with Apple for their joint presentation where they labelled Adiona a huge innovator in Insurtech. We were also delighted to chat to the Apple Insurance team about cooperative app development, and the Microsoft Insurance team about establishing Adiona on Azure.
ITC was hugely important for Adiona, validating that extensive experience of the insurance market is a key success factor in Insurtech. This is where Adiona sits head and shoulders above the rest.
Guy Carpenter's team, for example, commented how refreshing it was to meet an Insurtech company with an experienced senior management team. It's more common for Insurtech startups to tout their technology as a way to transform insurance, whilst having little industry experience.
Such startups tend to have appealing apps and platforms that simply buy insurance, but beneath the hood, it's all the same pre-packaged, flawed insurance premium frameworks, bought from bigger providers.
This view was echoed by many VCs, from whom we also received interest. They included prominent VCs that invest specifically in the global Insurtech space. The VCs agreed that entering the UK now is the right approach, adding that APAC and LatAm should be priority areas for our future growth expansion.
CEO/Founder Paul Harvey was buoyed by the "amazing reaction" to Adiona's product, ethos and approach. "We're in the right place at the right time with the right team to lead the evolving Insurtech space," he said.
Ed Pound, Adiona's Chief Operating Officer, said ITC Vegas was the "ideal forum for Adiona to showcase its opportunity and approach while getting feedback and learning from the best and brightest in the worlds of tech and insurance".
"Mission accomplished," he added.